Technical sheet
Suspension type
Spring tridem front suspension
Load capacity
60000 lbs. (27216 kg)
Axle type
I-beam steer axle
Axle load capacity
20000 lbs. (9070 kg)
Axle spacing
54" to 104" (1372 mm to 2642 mm) (Note 1 & 2)
Brakes
(16.5 X 6 / 16.5 X 7) S-Cam air, Auto slack adjuster (ABS)
Hub type
Hub pilot, Spoke
Wheel type (rims)
(9", 12 ¼", 13") Steel or aluminum
Tire size
315/80R22.5 / 385/65R22.5 / 425/65R22.5 / 445/65R22.5
Steering
Mechanical, hydraulically assisted
Turning radius
Retains same radius as original equipment
Total weight
(Suspension, axle, wheels and tires) Approx .5070 lbs - 2300 kg (Note 3)
1. Depending on make and model of vehicle
2. Varies depending on chassis make/model and ATD / DPF option / location
3. Varies depending on front axle spacing
Modifying heavy trucks has never been easier or flexible.
Simard Suspensions offers all-wheel drive conversions for heavy-duty trucks.
Our custom-engineered AWD conversions can be carried out on any medium and heavy-duty chassis.
As a certified installer with all North American axle and transfer case suppliers, we work with the components of your choice.
View all types of modifications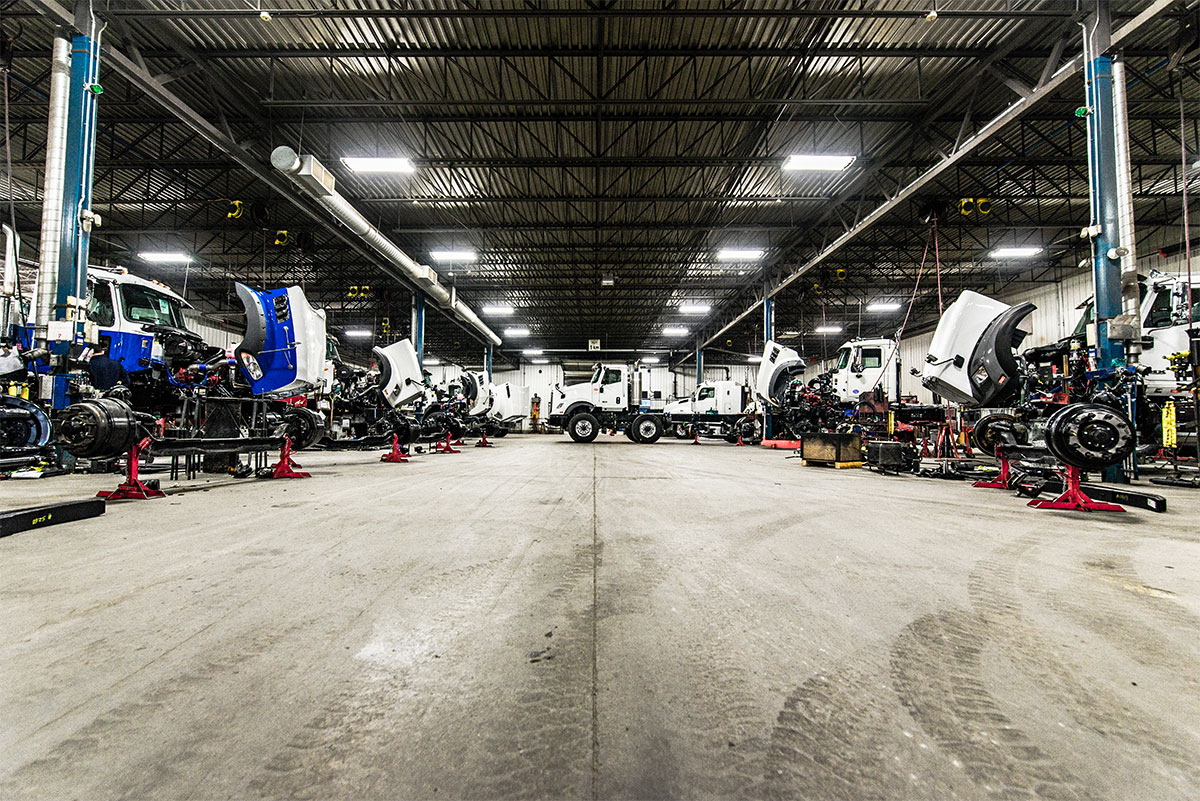 Types of applications
Our AMS60TR spring tridem front suspension for heavy duty trucks is suitable for many applications, including:
Want to learn more about our AMS60TR tridem front suspension for vocational trucks?
Get more information about our spring tridem front suspension
Simard Suspensions' AMS60TR spring tridem front suspension for heavy trucks offers maximum robustness and durability for the most demanding, heavy work.