On October 1st, Miller Industries unveiled its new flagship, the Century M100, in front of an astounded crowd made up from clients and partners, including Simard Suspensions.
Let's go back on an evening surrounded by secrecy right until the unveiling.
For our team, it all starts at the end of July when we received a call from Joseph Keene, marketing director at Miller Industries. Joseph seemed very excited and told us « Hi guys! Miller Industries will host an event that will change the towing industry in October. As a longstanding partner, we would like you to attend… I can't tell you anything, neither what or where, but it is going to be awesome! ».
Needless to say, we could not say no. Having piqued our interest, we tried to find out a bit more about what was brewing. All we knew was that our suspension would be exposed.
Finally, on October 1st, we all met at Chattanooga and went by chartered buses to a turbine manufacturing plant. Judging by the size of the building, we were wondering what kind of surprise Miller Industries had in store.
Many trucks were exposed. Among them, 7 had our suspensions on, like our AMS40T2 on Kenworth T880 units as well as our AMS46THD on a C500 unit.
At last, at 7:30 PM, after a presentation of the project's birth and evolution, the Century M100 was unveiled in a sound and light show.
Obviously, this is what everybody was waiting for. The Century M100 presented its capacities in 3 different scenarios. The notorious John Hawkins had the pleasure of detailing the incredible strengths of the Century M100.
Towing Hall of Fame - John Hawkins
Videos
By Simard Suspensions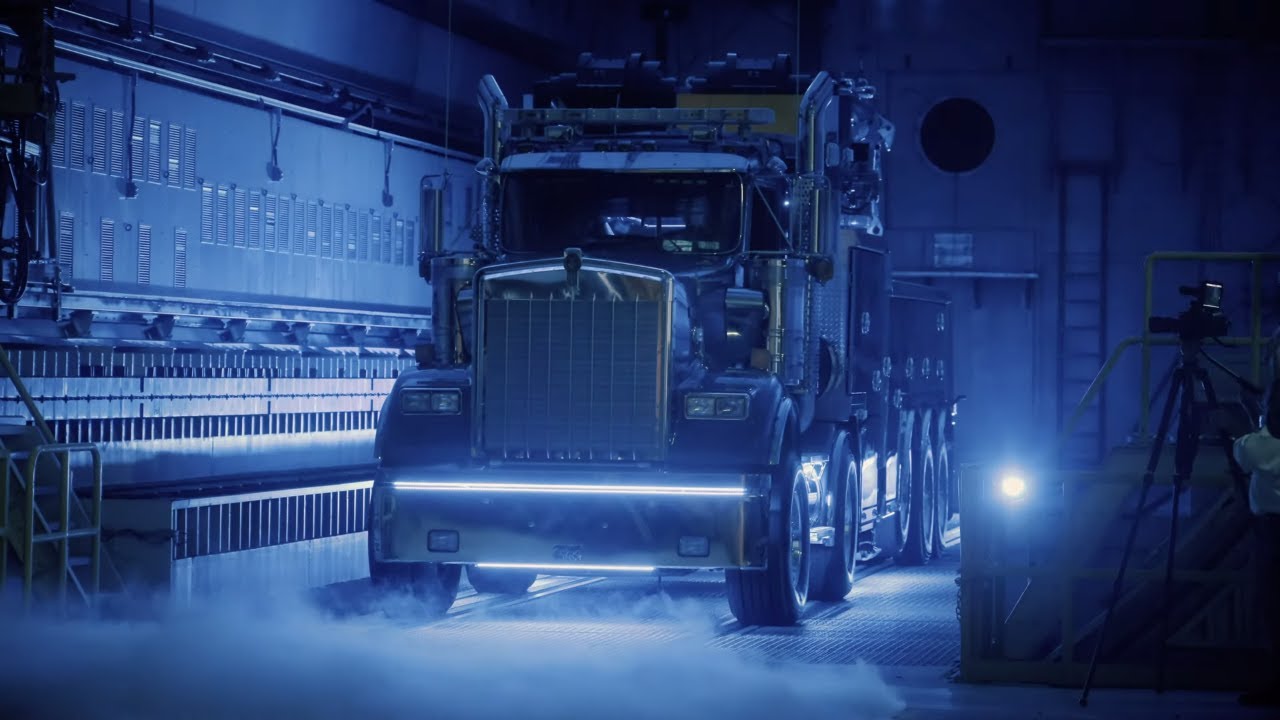 By Miller Industries